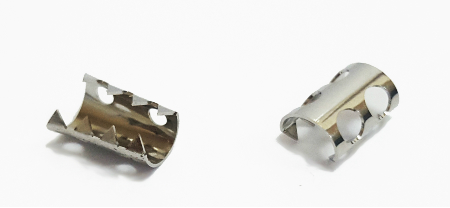 Capere Tendon Repair
Capere Tendon Repair (CTR) is made up of two permanently implanted stainless steel anchors and our Ultra High Molecular Weight Polyethylene (UHMWPE) suture, Tenoflex, for the repair of hand flexor tendons.

Lacerated or severed hand tendons are conventionally repaired via suturing. Such suture repairs are weak and does not allow the patients to undergo early active mobilization. Many studies have shown that an early active mobilization regime can reduce tendon adhesions and stiffness in joints, leading to a better operative outcome and a shorter recovery time for patients.

CTR has demonstrated in bench studies to be able to achieve at least twice the pull-out strength of a modified Lim-Tsai repair. Therefore, we are confident that an injured hand flexor tendon repaired with the CTR will enable the patients to carry out early active mobilization for a faster recovery.